Cheese & Whiskey Pairing with Bardstown Bourbon Company
16mar(mar 16)7:00 pm17(mar 17)10:00 pmCheese & Whiskey Pairing with Bardstown Bourbon CompanyOh La Vache
Event Details

Join us as we sample some of the most innovative American whiskies out there, straight from Bardstown, Kentucky, all paired with cheese!

Did someone say cheese? No? Well, you should–it's a good habit to get into. Because every once in a while you just utter the magic word and the Cheese Gods happen to hear your invocation and deliver unto thee a righteous cheese and whiskey pairing event. Fortunately, even if you've been slacking on your daily devotionals, we here at Women Who Whiskey LBC have put in the hard theological work, and Lo! a whiskey and cheese event has appeared! And it was good. …I mean, it will be.

Our lucky Friend in Cheeses this time is Bardstown Bourbon Company! While they're a newer kid on the block, BBC came out swinging with a unique concept in the American whiskey world. While Scotland has a long history of distillery collaborations, combining products from multiple places to create massively popular blended whiskies, American producers have focused more on go-it-alone individualism. BBC set out to change that by bringing together the best of diverse distilleries to create artful blends of carefully selected whiskies, all while they have ramped up and incorporated their own production, establishing a reputation as one of the most respected names in bourbon today.

Join us as we dive into the most recent entries into Bardstown's innovative Fusion line, showcasing the best of what Kentucky has to offer, the Discovery line, which expands horizons to the rest of the world, plus a bourbon finished in Plantation Rum casks. Each will be expertly paired with some of the finest cheeses that milk has to offer! The maitres du fromages at Long Beach's woman-owned and -operated Oh La Vache!, Jessica Sarwine and Erika Ponzo, will be dishing all the dirt on the cheeses (and will be selling afterwards if you just *have* to take some home).

It all kicks off with a welcome cocktail, and who knows–some bonus cheese and whiskies just might make a surprise appearance… The party starts at Oh La Vache! (2112 E. 4th St. in Long Beach) 7 PM on Thursday, 3/16, and Friday, 3/17. Tickets are $53 per person (inclusive of Eventbrite fees). Act fast! These tickets tend to go fast, and once they're gone no amount of divine intervention will help.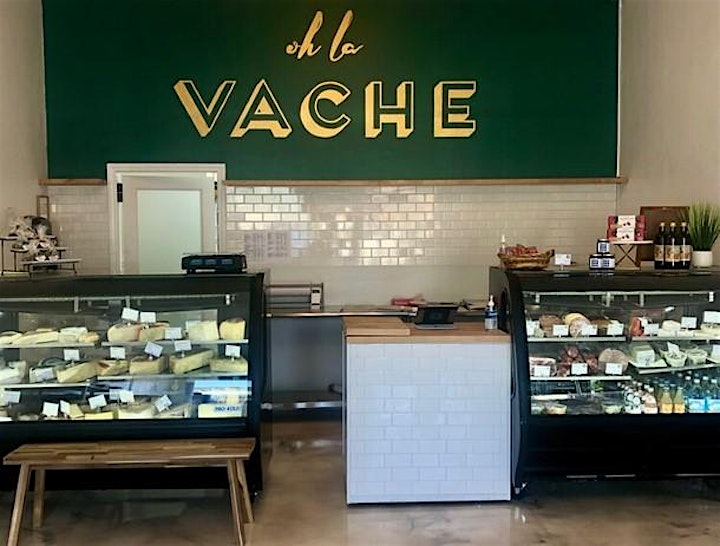 more
Time

16 (Thursday) 7:00 pm - 17 (Friday) 10:00 pm
Location

Oh La Vache

2112 East 4th Street, Long Beach, CA 90814