With Guadalajara-based Chef Manuel Buñuelos still overseeing the menu after formally starting his own project, Padre's menu continues to explore all aspects of Latin American food.
This is a part of Flavors of Long Beach, a month-long celebration of local food from Brian Addison, James Tir (aka @LBFoodComa) and Long Beach Living, with stories, events, dinners and more.
Padre has had an essence to it since it opened in 2015—and it is something that many people still miss, thinking it is yet another Mexican joint.
It was designed to represent the wide, entire spread of Latin American food—an ambitious undertaking from Peruvian to Argentine and beyond—as it was meant to be something beyond SoCal's tendency to lean toward the great cuisine of Mexico alone.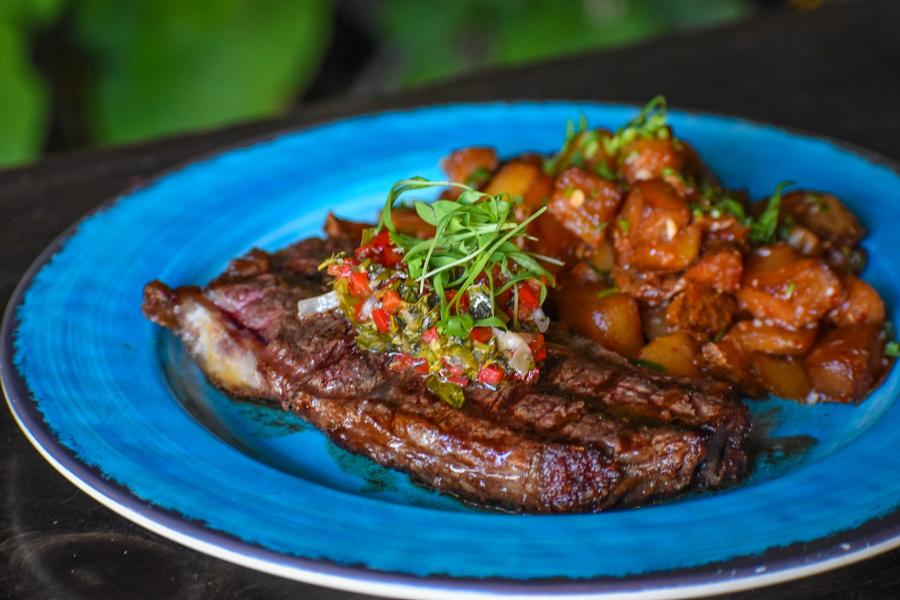 And as it juggles 
the eventual loss of its original home
—something General Manager Francesco Miceli notes as "doubly frustrating: we don't know if it will be three months or a year"—Padre holds onto its Latin American-spanning spirit even while dealing with multiple struggles.
"It's been a wild ride, that's for sure," said owner Jay Krymis. "But really, the people of Long Beach have been just genuinely great, loyal customers. Even during the pandemic, they were always ready for the next pour of margaritas and, after learning about our eventual force to move and what not, continually ask how they can support. It's been rough but for as rough as it has been, Long Beach has made it as smooth sailing as it could be."
Padre has long faced customers expecting an entirely Mexican menu—and has continued to assure patrons that while they do have Mexican food, there is so much more to expect from the palate of Latin America.
In addition to its building eventually being demolished to make way for a new housing development, Padre saw its Padre de Cuisine, Chef Manuel Bañuelos of Guadalajara, formally depart. (Don't worry: He still oversees the menu but wants to try his hand at his own concept, 
the genuinely stellar Fonda Tobalá inside Rosemallows
.)
But with Miceli at the helm—whose own story is rather wild: Following a near-death tragedy after getting hit by a drunk driver, Miceli's hefty spinal surgeries had forced him from the freezing-weather-but-childhood-comfort the East Coast to sunny SoCal—there is little question that the vibe of Padre and its original stake in being a pan-Latin restaurant will remain intact.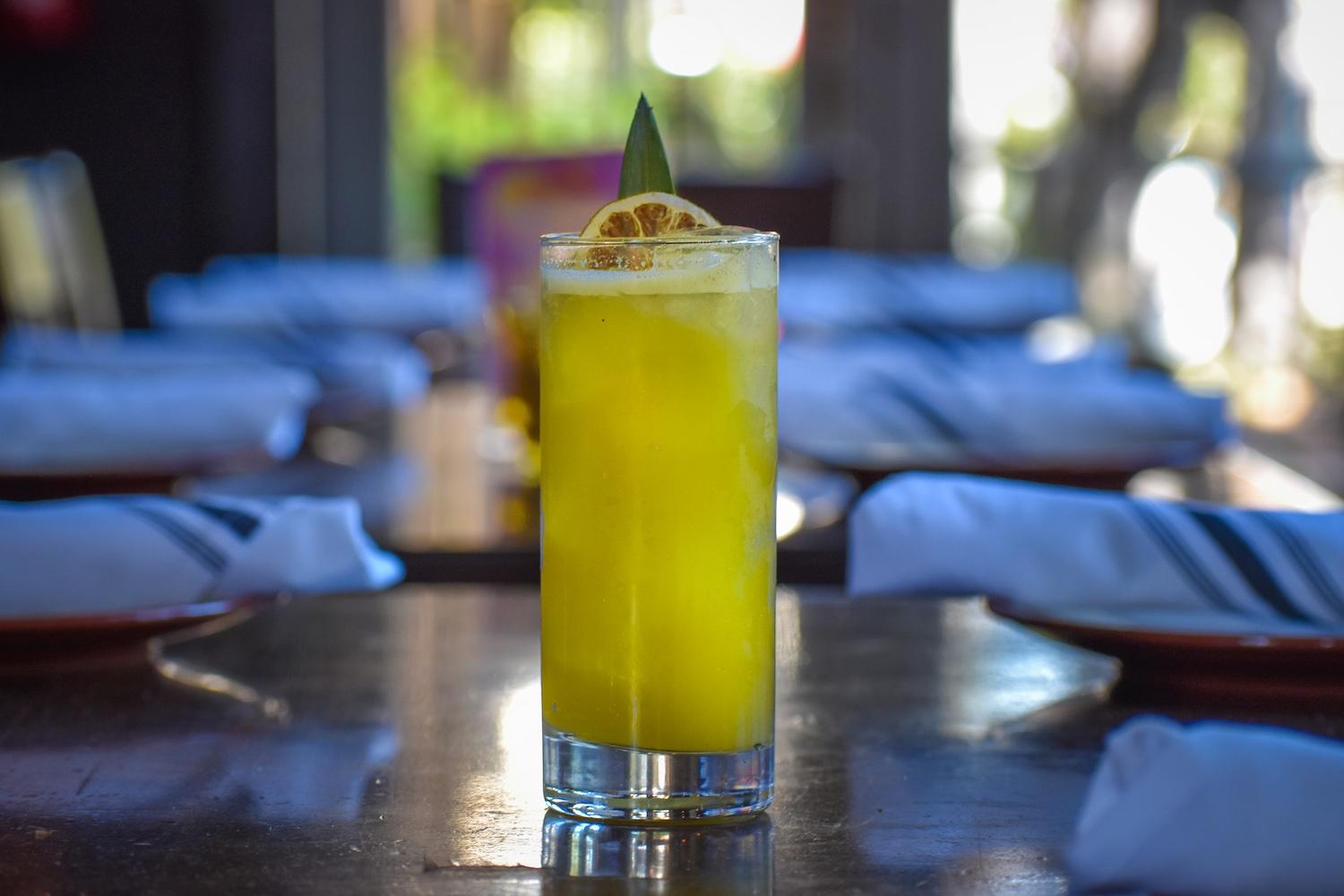 "Don't get me wrong, I love a night out in L.A. but Long Beach is a very easy place to call home," Miceli said. "There's a kindness here that kind of drags you in… I mean, I started here as a server, thinking I would focus on my music, and I was that person: 'I wanna be here three days top, limited hours. I want as little to do with this as possible. Just need something to get me by during the days.'"
Miceli, a proud Italian-American, laughs while he explains this because plans obviously changed: With a background in handling the books for his parents' businesses back East, Miceli was charged with helping Padre out of its financial woes.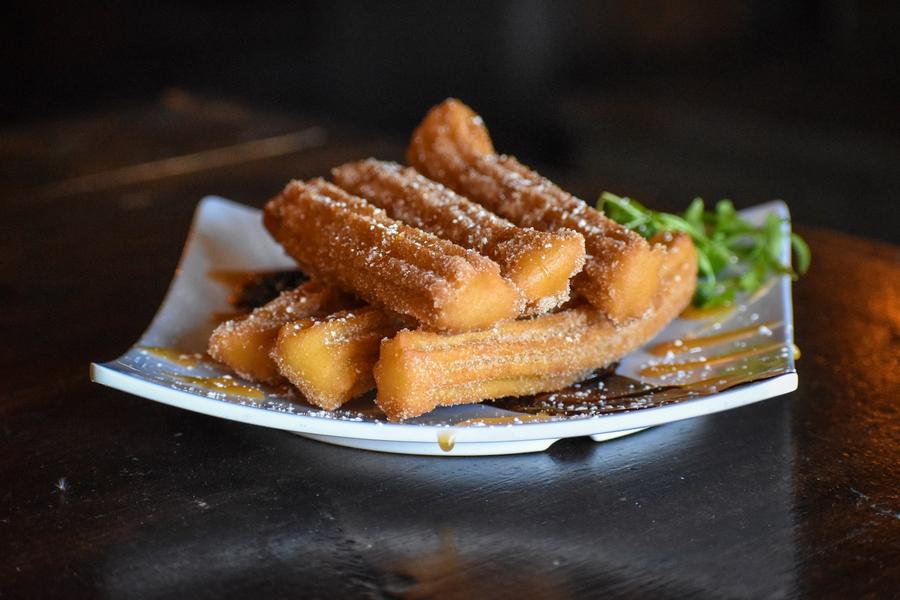 "We went from potentially closing in eight months to getting back into the green—which was amazing for us," Miceli said.
But Miceli—and his staff, who will happily corroborate his story—the return of Padre has been one that has not only continued to involved Bañuelos but because of Miceli's own love for the place, which many share.
Going upstairs to Mezcalero, sipping on mezcal and listening to the rowdy-but-never-rude crowd, stepping out onto the patio, only to dip down and mow through a plate of lomo saltado to soak up said mezcal, Miceli and the crew know what they have: a vibe.
And that vibe needs to have food which matches it—which is why Bañuelos's menu plays such a key cog in making Padre one of the most distinct restaurants in the city.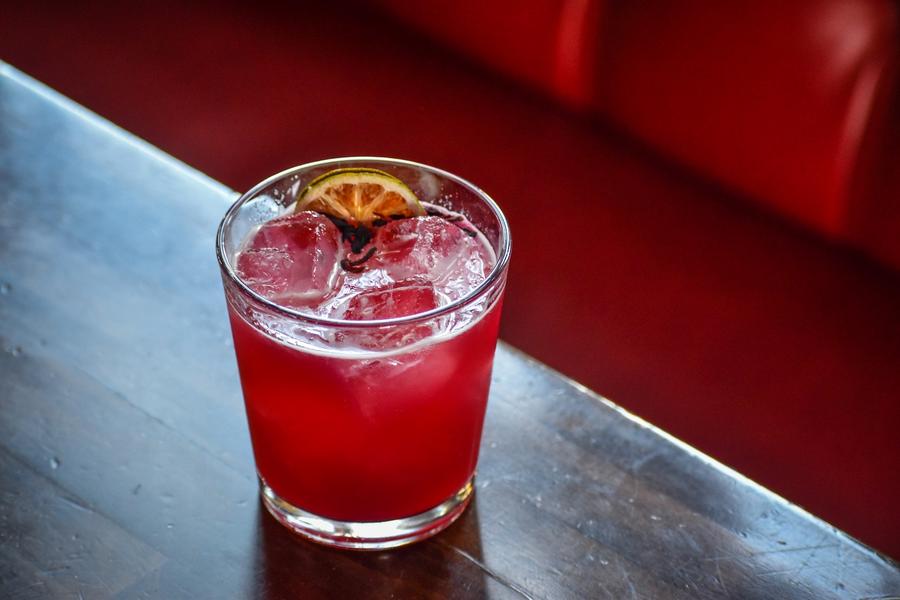 That lomo saltado? In a city that prides itself on its Peruvian institutions—El Pollo Imperial, Casa Chassis, Aji…—it is a bold move for a restaurant to offer up the primo dish of Peru. But it has long excelled at it.
Not only has it been the restaurant's most popular dish since day one, it exudes precisely what lomo saltado is supposed to exude: Depth, warmth, and layers of flavors—not-too-thin-not-too-thick fries sit in a bath of beef broth laced with aji and soy before being topped with chunks of beef, red peppers, and a dip-worthy hoja santa cream sauce drizzle.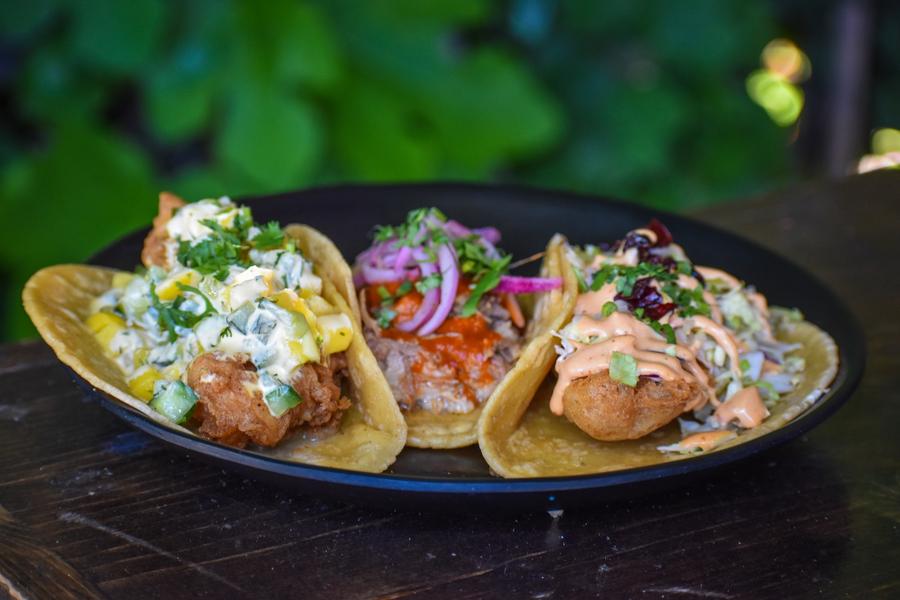 Their grilled pulpo—octopus has long been a favorite of Bañuelos, featured on the menu in one capacity or another since he came in around 2017 to take over the kitchen—is a masterful display of handling a seafood that can easily go from meaty and tender to rubbery and off-putting.
Braising the pulpo for hours before slapping it over fire to give its tentacles a smokey char, the beauty of the dish is the inability to pinpoint its origin: With flavors stretching from Mexico to Argentina on this dish, its pairing with grilled cactus and a chipotle-spiked sauce makes it entirely Padre.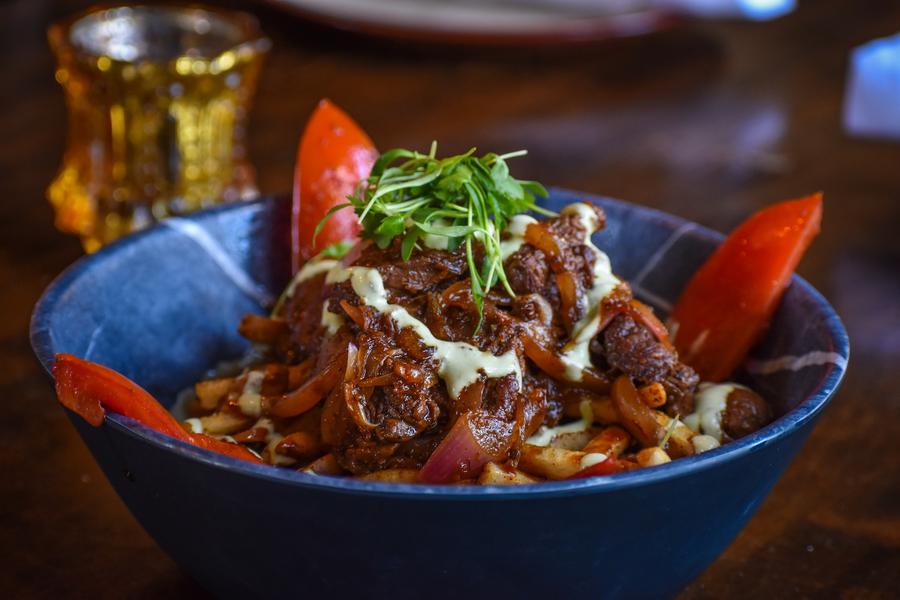 Their tacos continue to be underrated gems that span pure fusion—fried chicken tacos straight up drizzled in a housemade ranch dressing—to pure Mexican tradition—like their carnitas, which are drizzled with Bañuelos's Yahualica-grown chile de arbol hot sauce.
That last part is important: Many places grow chile de arbol, but chile de Yahualica—as it is referred to in Jalisco—carries with it a special weight: It is not the commercial chile de arbol you see everywhere but the chile that is grown in the bright, red-as-a-rash soil region of Jalisco that is Yahualica. It is brighter, peppery-er, and definitively spicy—and drizzled over a carnitas taco creates a little thing of wonder.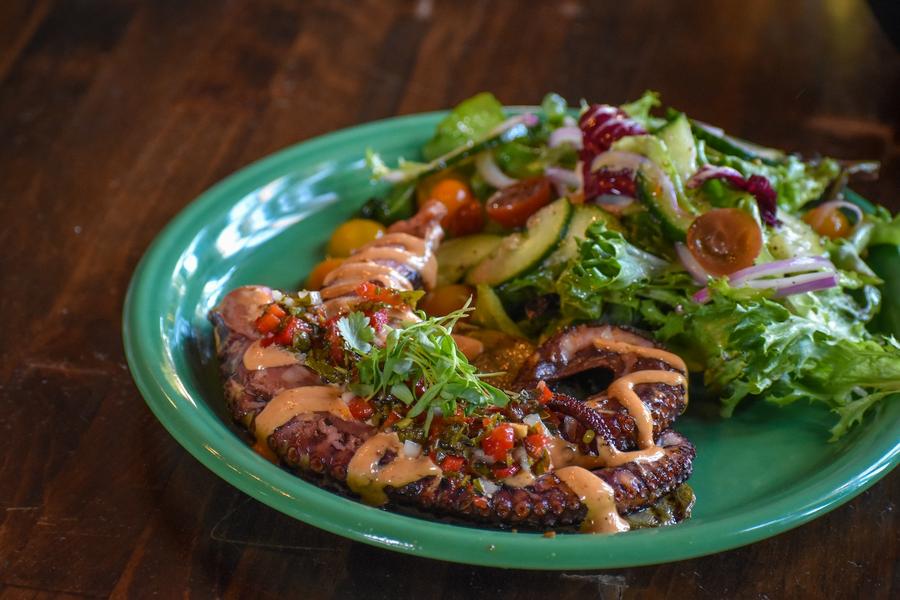 This spans into other things: the Argentine staple that is choripán, where beef-and-pork sausage are stuffed into a roll and slathered with chimichurri sauce.
Or the mighty ropa vieja, the mighty Cuban dish where braised beef has the salt of olives sliced with the acidity of tomatoes to create a stuffing worthy of anything from a tortilla to bread.
The thing is this: While it awaits to find a new home, I would suggest visiting Padre in the space it was always intended to be in with a crew and kitchen whose dedication to something beyond Mexican food is a proud display of the cultural power of Latin America and its various people.
Just don't forget the pepino margarita—because they really are par none.
Padre is located at 525 E. Broadway.