Tim Burton Burlesque
18aug9:00 pm10:30 pmTim Burton BurlesqueHarvelles Long Beach
Event Details

Tim Burton themed show in Long Beach!

Step right up to "Tim Burton Burlesque" at Harvelle's in Long Beach! This one-of-a-kind show pays homage to the dark and imaginative world of renowned Hollywood director Tim Burton. Brought to you by the creator of "SEDUCTION: Classic Burlesque Stripshow," prepare for a tantalizing experience that combines Burton's iconic characters with the sizzling allure of burlesque.

8pm PreShow Entertainment with Live Art, Vendors, Tarot Card Readings, Costume Contest, and more!

Get ready to witness a mesmerizing cast dressed as Burton's most unforgettable characters. But this is no ordinary tribute; these performers go beyond the surface to reveal a seductive, sultry side that lies beneath. As the haunting aesthetics of Burton's films intertwine with the scorching heat of burlesque, a captivating blend of sensuality and darkness unfolds before your eyes. Wednesday, Edward Scissorhands, Beetlejuice, Sleepy Hollow…and more come to life.

If you're captivated by the eerie allure of Tim Burton's cinematic universe, if you long to explore forbidden fantasies, then "Tim Burton Burlesque" at Harvelle's is a must-see. Join us for a night of passion, darkness, and unabashed enchantment that will leave you craving more.

============================================

Doors open at 8:00 pm and 10:00pm so you can enjoy drinks before the show!

============================================

This and all 21+-only events.

2-Drink minimum purchase.

All sales are final. No refunds.

Line-up is subject to change without notice.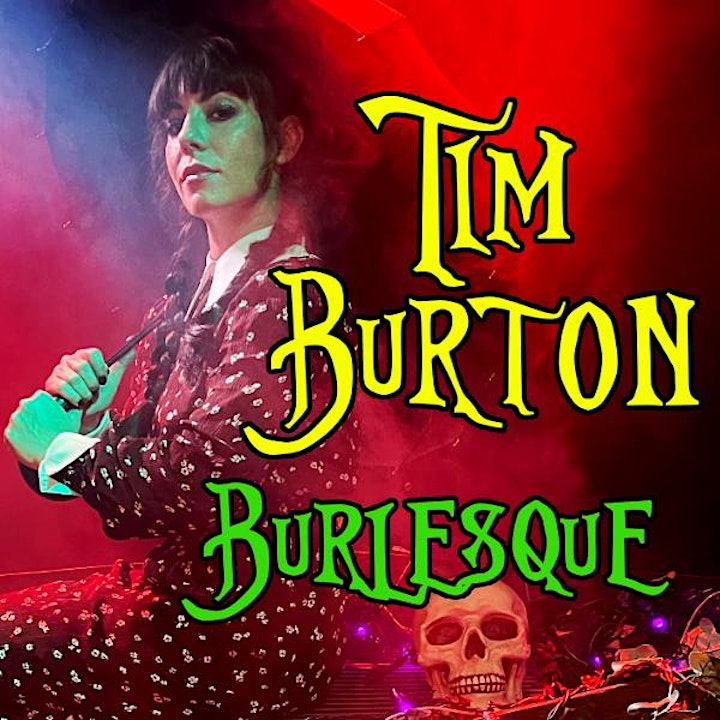 more
Time

(Friday) 9:00 pm - 10:30 pm
Location

Harvelles Long Beach

201 East Broadway, Long Beach, CA 90802