Sacred Massage Touch of Mindful Intimacy Event-
05mar6:00 pm10:00 pmSacred Massage Touch of Mindful Intimacy Event-UMS Private Studio Lounge --
Event Details

Art of Intimacy – Bring balance & harmony into your life~ Spend the evening with us, witness true empowerment through a guided massage!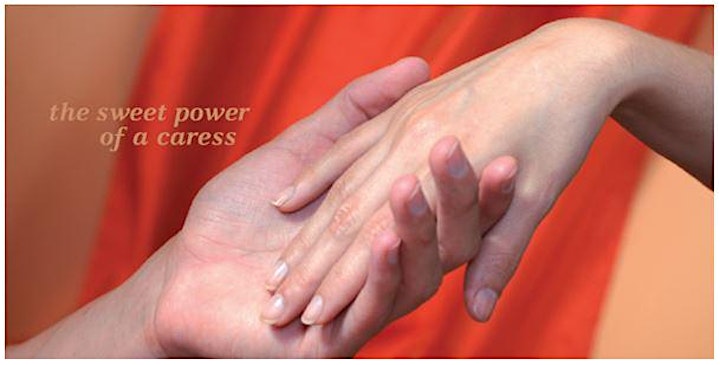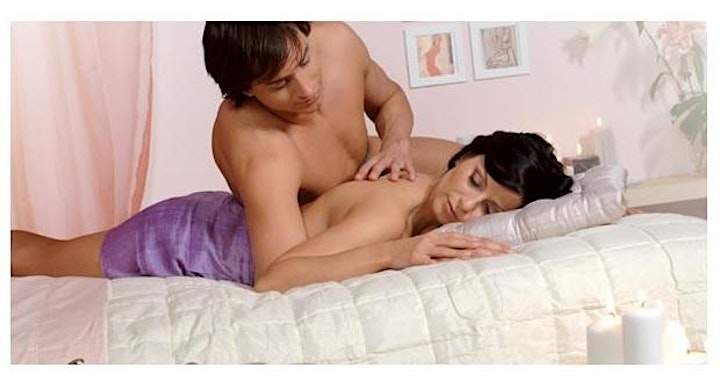 Greetings, we hope all is well with you~
We are doing a Special Sacred Massage Event for this Sunday evening ~
*** Please Read THE CONFIRMATION EMAIL (received after ticket purchase) ***
Sensuality is connected to the creative force of the Universe that exists within each one of us!
To this very day, our sensual, sexual and intimate relationships continue to daze and confuse us in profound ways. On one hand we experience passion and love, romance and pleasure, and on the other hand, we go through periods of unfulfilled desires, confusion, and even destruction to our health and well-being~
What if there were an effective educational way in our modern culture today that teaches us how to truly master our sensual & sexual energy, that was in harmony with our emotions, our health, our mind, and even our spirituality?
Well there is…
Join us for a special evening celebrated in the true Tantric Spirit!
This will be an evening filled with Love and Eros for you to connect deeply with yourself & a partner. You will be guided through an array of heart filled and juicy practices to create a night that you will always cherish in memory.
We are doing a unique Tantra Body Massage event.. this evening! We are going to explore & learn to bring clarity, balance and harmony to your life~ There is so much zest & support in the connection and playfulness between the masculine & feminine polarities!
Tantra is the Yoga of Relationships! It is Embodied Spirituality, Honoring of Relationships — Enhancing the quality of our lives, Rising in unconditional Love together~
—————————————————————————-
In Tantric tradition, life is an opportunity to experience and the human body is regarded as a temple… worthy of devotion, sacred admiration, and intense healing touch beyond imagination!?! Within the mundane we find beauty, opening our senses to truly experience the extraordinary in the ordinary ~
The workshop is an opportunity to reclaim your inner selves and open to the magic within your sacred being~ ♥ ♥ ♥ The workshop will last 4-hours – with the opportunity for both parties to receive & give a tantric loving massage! ♥ ♥ ♥
✨WHAT WILL BE INCLUDED IN THE WORKSHOP✨
– Tantric ritual – intention setting of evening-
– Let go any fears, set boundaries & step out into your true desires-
– 5 elements types of massage- Demo in techniques-
– Body healing massage Tantra of touch- Intimacy techniques-
What you can expect from this exploration event gathering:
*Basics & Philosophy verbal discussion of the practice
*Lay out the guidelines of the evening of engagement~
*Connection Activities & exercises to expand your sensitivity
*Demos show techniques to learn of body touch massages
This is to bring about the feeling of honor, value, self-worth in the energy & confident in your sensual richness, we access more energy and safe delicious blissful connections!?
This is not only a massage class, but also a spiritual engagement, to learn to feel, use, and channel energy in your body. Through breath, sound, body movement, and practices that we will release trauma & pain, awaken our energetic bodies, and open you to ecstatic bliss — To heighten & unlock your true sensual energetic power?? And start to bring in the love , peace , joy back into your life!
—————————————————————————-
✨THINGS TO BRING✨
– Blankets to make a cozy massage space (more the better)
– Preferred oil – (feathers, blindfolds, body oils, etc)
– Yoga mat/Towel – A pillow – Robe or cover
– Sarong or dressing gown – easy loose clothes for giving & receiving~
– Water bottle & lite snacks etc.
– Open heart/mind & willingness to explore and learn~
– Anything to enhance your Experience
WHEN & TIME of EVENT:
Sunday Mar. 5th —
Arrive at 05:45 pm — doors open to setup-
(Give yourself some time to find parking)
Start time of Workshop: – Circle of welcome will be at 6:15 pm*
Please make a commitment to arrive on time so that we can all participate in the opening circle & honor the co-creation of each other~
** This is a prepay only event. You won't be able to sign up at the venue!
Invest in Yourself & Reserve a Spot: Early Pre-reg cost –
Single Men: -$110-
Single Women: -$55-
Couples or Paired Partners: -$145-
Get your tickets now, and save your spot for the Touch Massage event- Tickets will fill fast!
*Limited spaces available: So grab your spot now, to avoid disappointment~
—————————————————————————-
RSVP on Meet-up — Please rsvp here:
https://www.meetup.com/a-tantra-in-person-participation-practice-only-group/
Here you'll understand how the mind-body-spirit-soul aspect of the Tantra practices can transform not only your relationships, but also every other part of your life & your career, your finances, your friendships and every area of life~
✨THINGS TO KNOW ABOUT THIS EVENT✨-
Strictly no drugs or alcohol, for we gather fully conscious- A Consent & boundary conscious event: your truth is honored and respected- We co-create the event together: so come as you are and share in the co-creating of a magical space- Non-hetero normative couples welcome!
OPEN YOUR HEART TO MORE INTIMACY
FEEL MORE ALIVE IN YOUR BODY
COMMUNICATE LOVE WITHOUT USING WORDS
BECOME MORE RECEPTIVE TO TOUCH BY THE USE OF YOUR 5 SENSES
DEVELOP DEEPER AWARENESS OF YOUR BODY
We are all but waves – so let us wave together in the cosmic waves – an ocean of blissful waving sensations locked in an eternal embrace!! In the Unboundlessness of Joy, Respect, Peace, Warmth, and Love ~
There are no strangers here, only friends you haven't yet met!? –William Butler Yeats
Namaste`
The Organizers of T.A.O. —
If you are interested & curious to attend, you can find more info at:
Togetherasone8@gmail.com
—————————————————————————-
*** READ THE CONFIRMATION EMAIL (received after ticket purchase) ***
We Love experiencing all of you and ask that you NOT bring any drugs or alcohol as we want everybody to be completely conscious during the gathering!
Refunds policy if:
the Meetup is cancelled
the Meetup is rescheduled
Additional notes: There will be no refunds, payment will carry over to the next event ~ Also, if you can't make it and had to miss the event, but already paid. We will also carry that over to the next one too!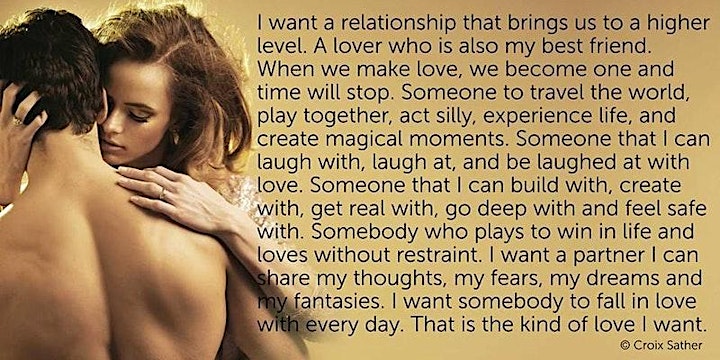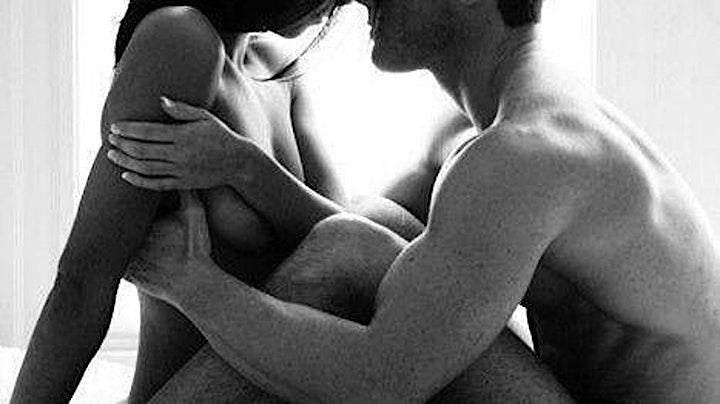 more
Time

(Sunday) 6:00 pm - 10:00 pm
Location

UMS Private Studio Lounge --

Must Rsvp & Pre-register to attend~ Location given after payment is made!!~ Place is near 10 th st. & Redondo blvd., Long Beach, CA 90804