Nourish: An Evening for Mamas to Nourish the Mind, Body and Soul
12may6:00 pm9:00 pmNourish: An Evening for Mamas to Nourish the Mind, Body and SoulKubo LB
Event Details

Celebrating mothers through nourishing the mind, body and soul
Recalibrate your System, Heal Deeply, Manifest + Energize
Calling all mamas + dreamers + creative magic makers
Join us for a nourishing, memorable and deeply connective self-care experience in Long Beach in partnership with Flipp Family at KUBO LB.
An experience designed for all Supermamas – mamas managing their demanding career and family life while sacrificing their own needs.
We're approaching this night with the intention of engaging with our dreams in new ways—mentally, emotionally, physically, and spiritually—through conversations, soul care workshops, Filipino Food, Soundbath, Reiki and more….
Our event includes meals made with locally grown produce drinks and delicious plant-based foods (vegan and gluten free options). Led by self-care leaders Jenn Estacio and Therese Miu: Nourish: An Evening for Mamas To Nourish their Mind, Body, and Soul is a wellness experience designed to suit your self-care needs with plenty of networking time and a chance to do some private shopping at the KUBO retail area.
Enjoy personalized mindfulness and restorative self-care workshops, Meditation happy hour, Mind-expanding energy readings, breath work sessions, sound bath and more!
Come with your mom besties or come solo and make new friends!
Self Care Leaders below: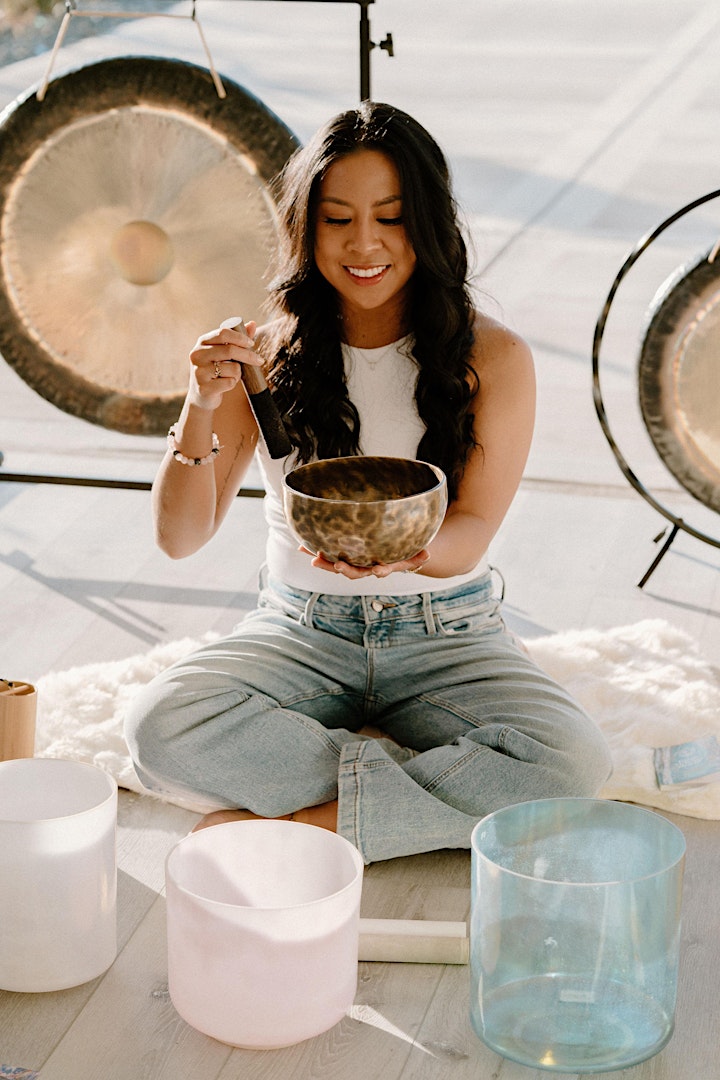 Anne Esperanzate
Reiki Master | Sound Healing Practitioner Spiritual Life Coach | Child Life Specialist
As a WOC and undocumented dreamer, Anne faced many obstacles and closed doors, but she has always persevered to fulfill her purpose: be of light and service to others. From her personal journey, Anne has found the passion in amplifying the energy of those who've had their own lights dimmed from adversities. Her professional philosophy is to be of service to others, to create a space for inclusivity and diversity, and to highlight the strengths in others. Anne has always been empowered to speak and live in her own truth, and she hopes to inspire others in the same philosophy through her work.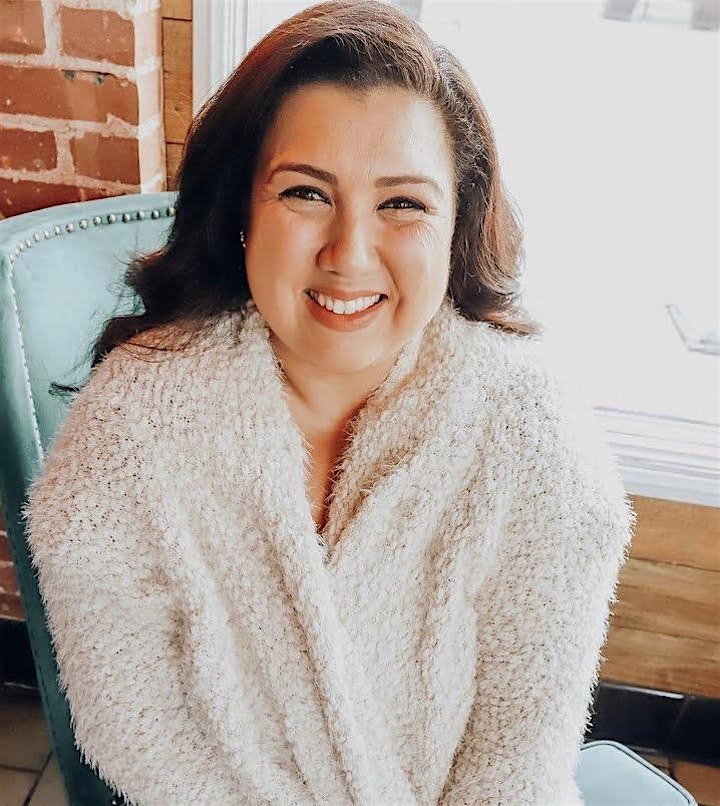 Nicolette Guillen
Healer & EFT/ Tapping for 1st generation daughters
Nicolette is a Chicana Filipina from Carson, California. She is the host of the Evolve with Nicolette podcast where she shares her self-healing journey and has special guests also healing in community. She holds safe space for conversation and to inspire healing in BIWOC communities. She is also the founder of the Magical Mujer Collective on the Clubhouse app where all women and allies are welcome. Nicolette also holds workshops and healing circles on mindfulness & guides EFT tapping sessions. She gives you all the favorite prima vibes with her bad bitch approach to normalizing conversations around mental health & healing for WOC/POC.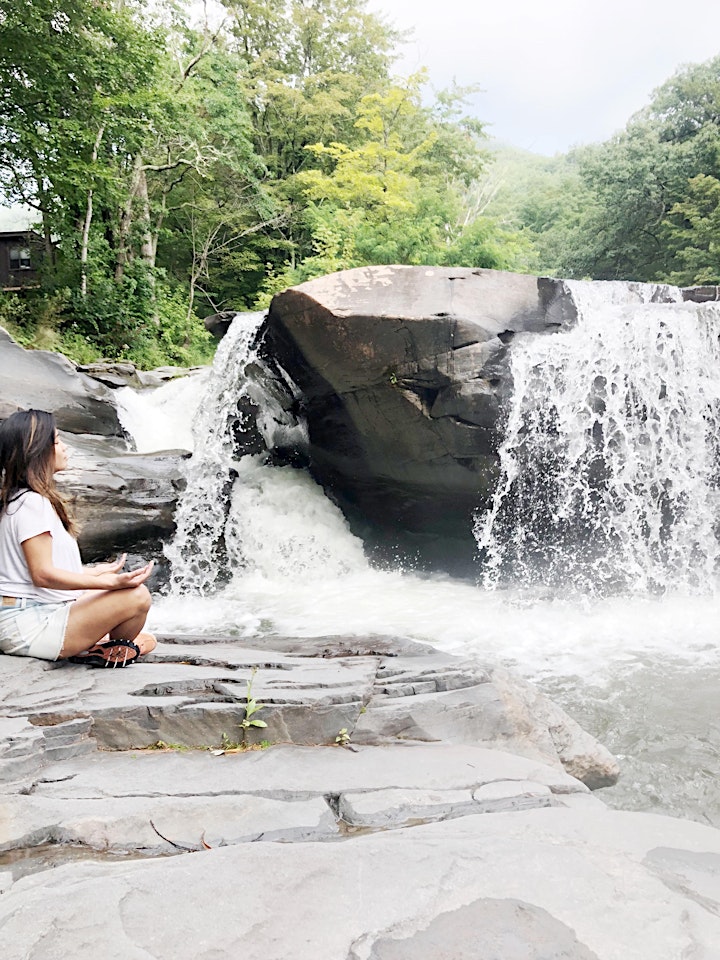 Therese Miu
calls herself a "wellness activist" she curated a retreat in Bali called Heal, Flow, Thrive. It was a wellness experience designed to suit your self-care needs with plenty of leisure time, a Balinese massage, and other optional excursions (including trips to Uluwatu and Ubud). They weaved in relaxation, yoga, workouts, healing breathwork, and adventure for a retreat that left everyone feeling refreshed and clear. Therese has a 20+ year track record as a mentor, coach, speaker and facilitator promoting diversity, equity, + inclusion; community engagement; and the leadership of women. When not working with individual coaching clients or facilitating a retreat, she can be found working with corporations as a speaker, workshop facilitator, or leading a customized leadership development program. She understand the demands of work, life, and health. Grounded in the philosophy that small changes make big differences, she launched Rising Filipinas her overall vision is to create lasting opportunities for women and diverse leaders to emerge across various ecosystems and to help build legacies with significant impact that lasts for generations.
During this Nourish event, she will guide us through 30 minutes breath work and meditation and breathe using the 3 part breath pattern with music and guided support.
Jenn Estacio
Jenn Estacio is a full time working mom and owner of 2 businesses: Flipp Family and KUBO LB. Through her businesses she is able to pursue her passion of sharing the Filipino culture to young families and bringing community together through a creative space. You can follow both her business at Flipp Family Filipino Culture for Families-Interactive fun ways to learn Filipino culture thru fam-friendly experiences & curated collections and Kubo Creative Community Space for 🇵🇭 Filipinx, BIPOC, Women, LGBTQ+ owned biz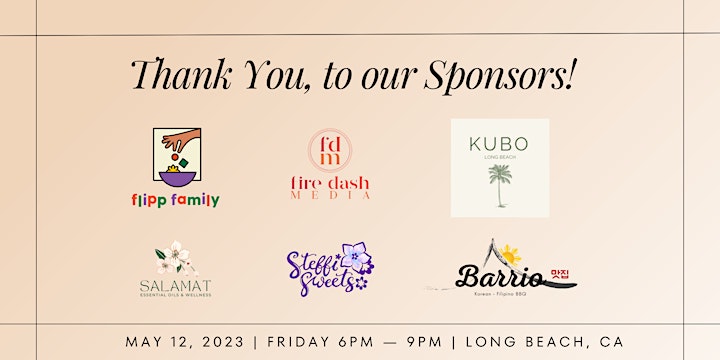 more
Time

(Friday) 6:00 pm - 9:00 pm
Location

Kubo LB

3976 Atlantic Avenue, Long Beach, CA 90807