Magical Mosaic Art Workshop
30sep10:30 am12:30 pmMagical Mosaic Art WorkshopCraft + Light Creative Arts Studio
Event Details

Get ready for a whimsical morning at the Magical Mosaic Art Workshop where you'll explore the enchanting world of mosaic art!

Magical Mosaic Art Workshop

Join us for an enchanting and hands-on Magical Mosaic Art Workshop on Sat Sep 30, 2023 at 10:30 AM. Get ready to unleash your creativity and dive into the world of mosaic art!

During the workshop, you'll learn the mesmerizing art of creating stunning mosaics based on an ancient art. Our skilled instructors will guide you through the process, providing step-by-step instructions and sharing their expertise. Whether you're a beginner or have some prior experience, this workshop is perfect for everyone.

Discover the joy of arranging tiny fragments into a beautiful mosaic that tells a story. Let your imagination run wild as you bring your vision to life.

Don't miss this opportunity to embark on a magical journey of mosaic art. Reserve your spot now and get ready to experience the joy of creating something truly extraordinary!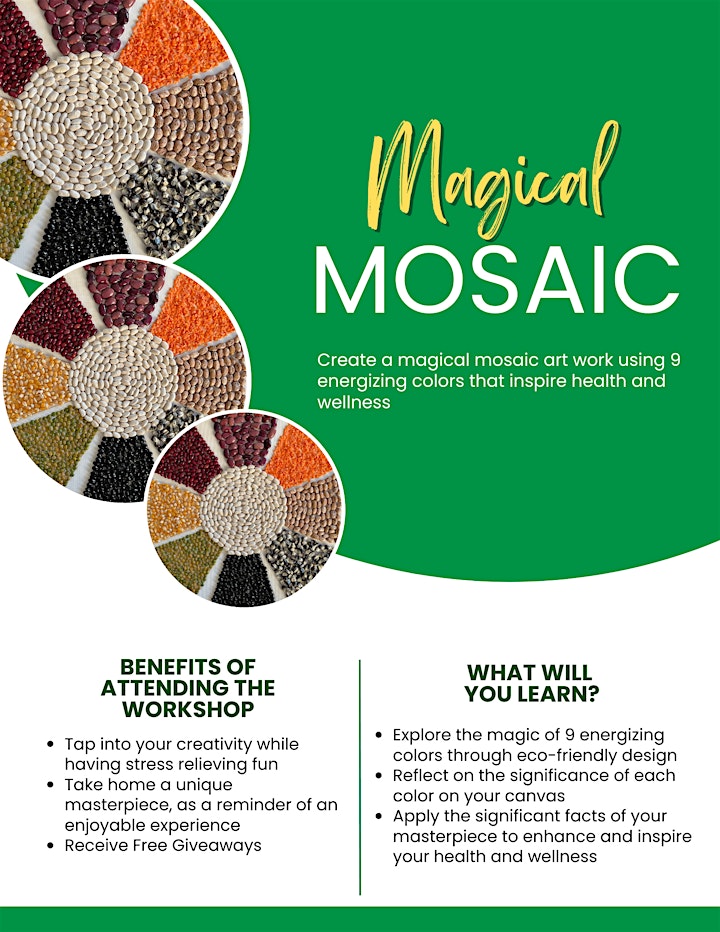 more
Time

(Saturday) 10:30 am - 12:30 pm
Location

Craft + Light Creative Arts Studio

5614 2nd Street, Long Beach, CA 90803