Long Beach Plant Fest
04nov11:00 am5:00 pmLong Beach Plant FestMuseum of Latin American Art (MOLAA)
Event Details

Hella Plants Market and Plantiitas bring the ultimate plant experience to Long Beach! Rare and common plants, workshops, food and vibes!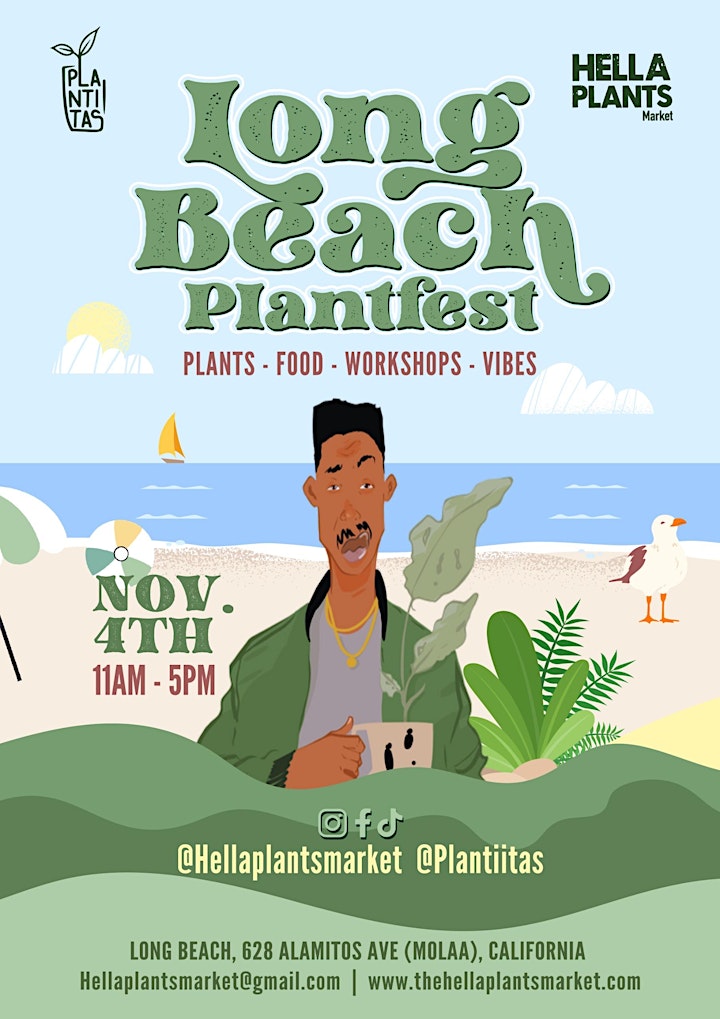 Get ready for the ultimate plant experience as Hella Plants Market and Plantiitas proudly present the Long Beach Plant Fest! Join us for a day filled with hella plants, engaging workshops, delectable food, and a chill atmosphere that will leave you feeling inspired and connected.
Date: November 4,2023
Time:11am Early access and VIP
12pm – 5pm General admission
Location: Museum of Latin American Art (MOLAA)
628 Alamitos Avenue, Long Beach, CA, 90802
At Long Beach Plant Fest, we've curated an extraordinary event that brings together plant enthusiasts, local businesses, and community members for an unforgettable celebration of all things green and wonderful.
What to Expect at Long Beach Plant Fest:
Hella Plants : Discover a plant lover's paradise with a diverse selection of hella plants, ranging from exotic specimens to popular varieties. Whether you're a seasoned plant parent or just starting your green journey, you'll find an abundance of foliage to choose from.
Engaging Workshops: Immerse yourself in interactive workshops led by plant experts and creative enthusiasts. Learn essential plant care tips, explore unique planting techniques, and delve into DIY projects that will elevate your green thumb skills.
Delicious Food: Indulge your taste buds with a mouthwatering array of food options. From tantalizing street eats to plant-based delights, there will be something to satisfy every craving. Fuel up and recharge for more plant-filled adventures!
Chill Vibes and Community Connection: Immerse yourself in a laid-back and welcoming atmosphere that encourages connection and conversation. Engage with fellow plant lovers, share experiences, and forge new friendships as you celebrate your mutual love for greenery.
Shopping Galore: Browse through a carefully curated selection of local vendors offering plant-inspired merchandise, unique planters, botanical art, and much more. Discover treasures that will enhance your plant collection and add a touch of green to your life.
Memorable Moments: Capture picture-perfect moments throughout the event, surrounded by stunning plant displays, vibrant greenery, and a buzzing plant-loving community. Share your experiences on social media using our event hashtag and connect with like-minded individuals online. #lbplantfest
__________________________________________________________________________________________________
VIP attendees we have a special treat! VIP ticket holders will have exclusive early access to the event starting at 11am. This means you can skip the lines and be among the first to explore the offerings at Long Beach Plant Fest.
As a VIP, you will also receive a complimentary goodie bag filled with plant-related surprises and exclusive perks. It's our way of expressing our appreciation for your support and making your experience at the event even more memorable.
Please note that VIP tickets are limited, so be sure to secure yours early to enjoy these exclusive benefits.
Early bird tickets are available at a discounted price for a limited time, so make sure to secure yours early. General admission tickets will also be available for purchase. There is Parking in the surrounding area , but attendees are encouraged to carpool or use public transportation if possible to minimize the environmental impact. Kids get in free
For workshop participation, pre-registration may be required for certain sessions due to limited availability. Details about pre-registration and workshop schedules will be provided closer to the event date. Please stay tuned for updates.
We kindly ask attendees to bring their own bags, totes,and wagons for carrying their plant purchases, as we strive to minimize single-use bags at the event.
Long Beach Plant Fest promises to be an unforgettable experience that combines the love for plants, creativity, and community. It's an opportunity to nurture your passion for greenery, learn from experts, enjoy delicious food, and simply chill in a welcoming environment.
We can't wait to welcome you to the Long Beach Plant Fest – the plant lover's dream come true!
Remember to bring your plant-loving friends and spread the word about this incredible event. Let's make it a blooming success together!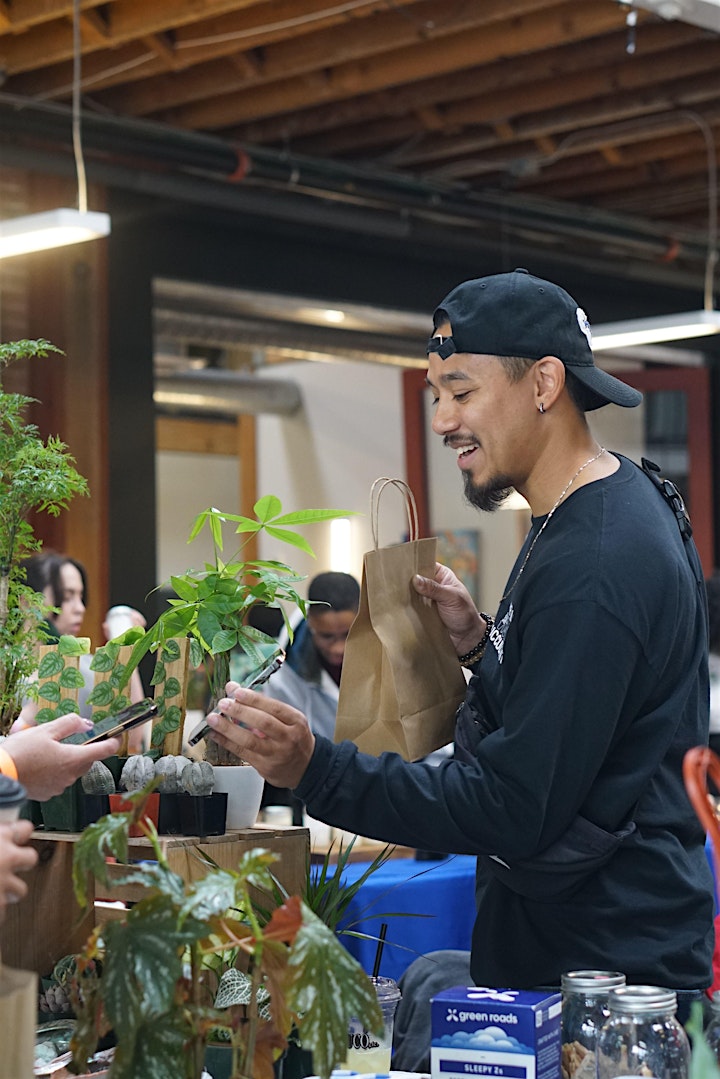 more
Time

(Saturday) 11:00 am - 5:00 pm
Location

Museum of Latin American Art (MOLAA)

628 Alamitos Avenue, Long Beach, CA 90802