Long Beach Museum of Art
27may11:00 am5:00 pmLong Beach Museum of ArtLong Beach Museum of Art
Event Details

Plan your visit to the Long Beach Museum of Art
Current Exhibitions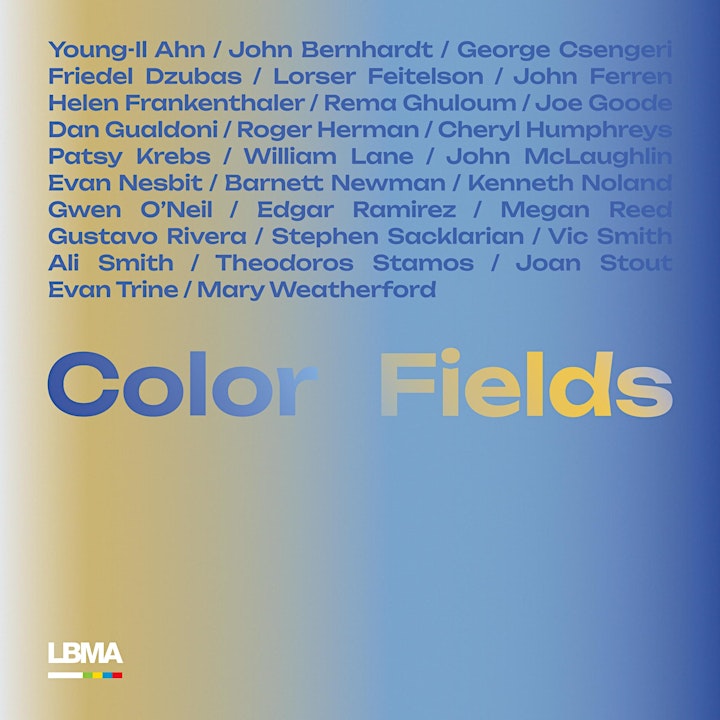 Color Fields
Through August 20, 2023 | Color Fields presents an exhibition of first- and second-generation Color Field painters alongside contemporary artists engaging with ideas similar to those in the 1940s when the movement emerged in New York. A subgenre of Abstract Expressionism, Color Field art rejected gestural mark-making which up until this point, had been synonymous with painting. In its place, stretches or fields of color shifted the focus onto the viewer. Emphasizing form and process, and central to Color Field art was this simple yet radical change that gave viewers the space to impress their own perceptions—devoid of the artist's "intention" as a guide.
From the Museum's Permanent Collection, this exhibition showcases both a unique and extensive overview of Color Field art from the likes of Theodoros Stamos, Barnett Newman, Helen Frankenthaler, Kenneth Noland, and Sam Francis. The decision to include work by select Southern California artists amidst the holdings of the Permanent Collection was made to contextualize the fundamentals of Color Field abstraction through the lens of artists today.
This exhibition is generously supported by The Kenneth T. and Eileen L. Norris Foundation, RuMBa Foundation of Long Beach and Bess J. Hodges Foundation.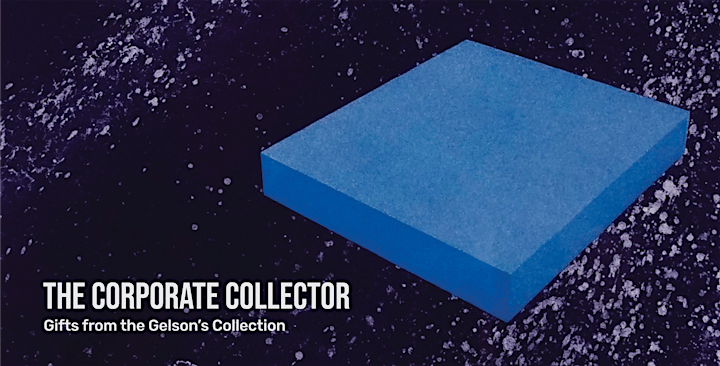 The Corporate Collector
Gifts from the Gelson's Collection
April 1 – August 20, 2023 —In 1951, brothers Bernard and Eugene Gelson opened the first Gelson's Market in Burbank, California. Their vision for an upscale grocery experience with an open layout, custom fixtures, and floor-to-ceiling windows was an industry-first, and indicative of the midcentury modern sensibility that swept across Southern California in the 1950s. A parallel sense of spatial transience informed hard-edge paintings of the period, which combined the distinct forms of geometric abstraction with flat fields of monochromatic color.
Gifted to the Long Beach Museum of Art in 2016, The Gelson Collection consists of 28 paintings, works on paper, and wall sculptures of prominent hard-edge and color field artists. This exhibition brings together works by Ron Davis, Gene Davis, Sam Francis, Ellsworth Kelly, Joe Goode, Vasa Velizar Mihich, and an unknown artist—all of whose experimentations with color, form, and process remain significant influences on today's contemporaries.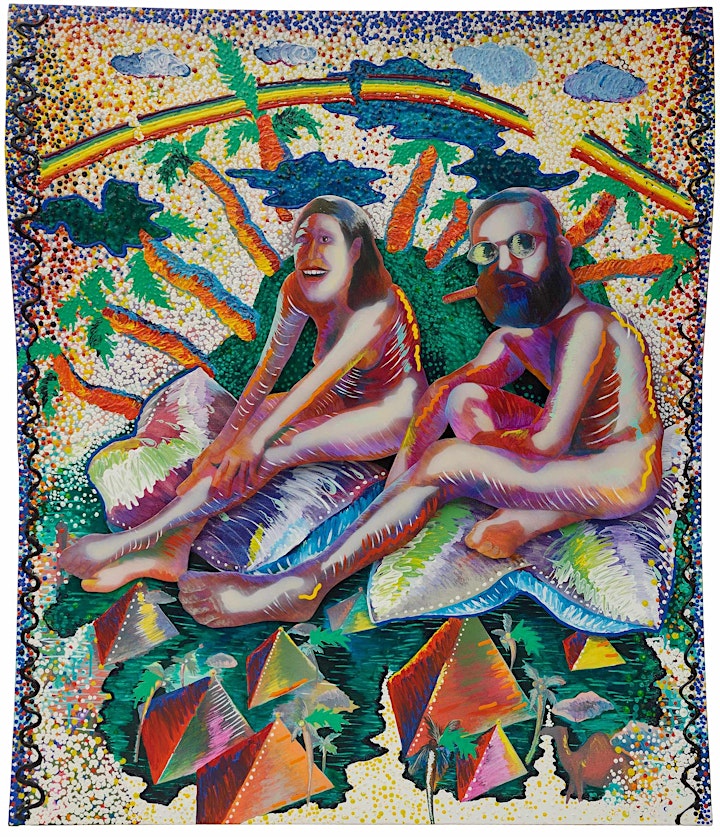 ALL TOGETHER NOW
Works of Barbara Strasen
Through August 20, 2023 | ALL TOGETHER NOW, presented in the Lane Oceanview Gallery showcases nine works made in the late 1960s by San Pedro-based artist Barbara Strasen. In 2016, LBMA exhibited Layer by Layer—which true to its title, presented highly complex, colorful, layered, and evocative imagery of natural elements together with figures in space. A premise of these tangled compositions was to encourage viewers to look in the moment, to be present with the work, to dig deeper and unearth a multitude of possibilities. ALL TOGETHER NOW suggests a similar intent, this time looking to memories, or at least, our shifting perceptions of them over time. Strasen seeks to find coalescence in the turbulence of apparently unrelated and contradictory images.
Following the opening reception, ALL TOGETHER NOW will be on view through August 20, 2023.
Become a Member
LBMA Members receive free admission, access to exclusive previews, and more. Join a dynamic artistic community that celebrates the power of the creative process, the value of art education, and the importance of art. Become a Member today.
DISCLAIMER — Advance online tickets to the Long Beach Museum of Art are NON-REFUNDABLE.
more
Time

(Saturday) 11:00 am - 5:00 pm
Location

Long Beach Museum of Art

2300 East Ocean Boulevard, Long Beach, CA 90803