Etch and Catch -Catalytic Converter Theft Prevention Event with LBPD- 5/6
06may8:00 am1:00 pmEtch and Catch -Catalytic Converter Theft Prevention Event with LBPD- 5/6Long Beach Police Department - North Patrol Division
Event Details

The Long Beach Police Department will be hosting a free catalytic converter etching event to support residents in preventing potential theft

*This FREE event is limited to 240 participants*

The Long Beach Police Department (LBPD) has partnered with the City of Long Beach's Fleet Services Bureau to host "Etch and Catch- A Catalytic Converter Theft Prevention Event". This free event is open to any Long Beach Resident to have their vehicle's VIN or license plate number etched onto the catalytic converter of their vehicle. This process can assist LBPD investigations if your catalytic converter is stolen and may also discourage criminals from stealing it.

The event will be held on Saturday, May 6, 2023, from 8 a.m. to 1 p.m., and will be held at the Long Beach Police Department's North Patrol Division at 4891 Atlantic Avenue.

To attend, participants must:
Be a Long Beach resident.
Be the registered owner of the vehicle.
Bring your driver's license and a copy of your vehicle's registration.
Bring your event confirmation with you to the event. *Any vehicle without confirmation will not be allowed entry.*
Arrive no earlier than 15 minutes before your scheduled appointment.
Fill out and sign the participant waiver form. * If you are unable to print a waiver, there will be waivers at the event *
Arrival Instructions: (Click Here to Download Instructions)
The event will take place in the parking lot of the Long Beach Police Department's North Patrol Division.
Enter from the traffic signal at E. 46th Street onto the service road which leads into the Scherer Park parking lot.
Continue to the North Division Parking lot.
Upon arrival, event staff will provide further directions on where to place your vehicle.
Exit at the signal light at E 49th Street and Del Amo Boulevard.
*All CURRENT COVID-19 RULES AND REGULATIONS WILL BE FOLLOWED.*
Please direct any questions to the LBPD Media Relations Detail at 562-570-5273 or email LBPDMediaRelations@longbeach.gov.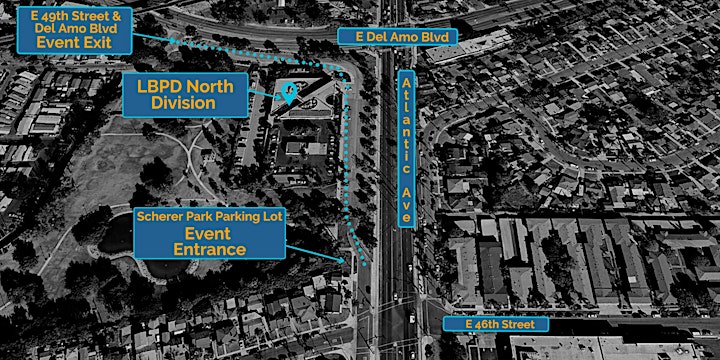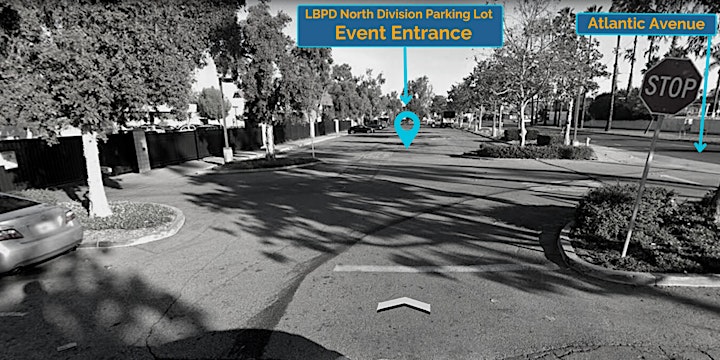 more
Time

(Saturday) 8:00 am - 1:00 pm
Location

Long Beach Police Department - North Patrol Division

4891 Atlantic Avenue, Long Beach, CA 90807