Dance/Movement Meditation & Flow: All Gender (BIPOC created)
15apr11:00 am12:30 pmDance/Movement Meditation & Flow: All Gender (BIPOC created)Private Space (address provided to ticket holders)
Event Details

SoulSteady: a BIPOC-led mystical journey thru dance.
Some call it 5Rhythyms or Ecstatic Dance. We call it ancestral medicine for the soul.

* For all genders*

On time arrival requested. Doors open at 10:45 am.

Soul Steady sessions are an invitation to travel on the wings of music in a healing mystical journey. KarunaDera weaves together musical masterpieces of all genres and eras to create a rich tapestry of sound (from twerking to swingin') – uniting the dance tribe in reflection, devotion, and liberation.

Some find the music inspires them to dance while also taking moments to absorb it in stillness and meditation- there are many ways to travel and explore. One needs only to be present with whatever is evoked by the journey. Meet it. Invite it in.
Safely feel & express
Release stuck emotion
Feel your aliveness, joy and flow
Alchemize & embody more of your Truth
Experience grounded openness and freedom
Let go of your insecurities with fun
Embrace unconditional self-love
Ignite your creativity
All abilities, bodies and modes of movement welcome and honored.
Shake, rattle, roll, sit, lie down or just breathe.
Show up and let your body guide you – trust & surrender to the life force within.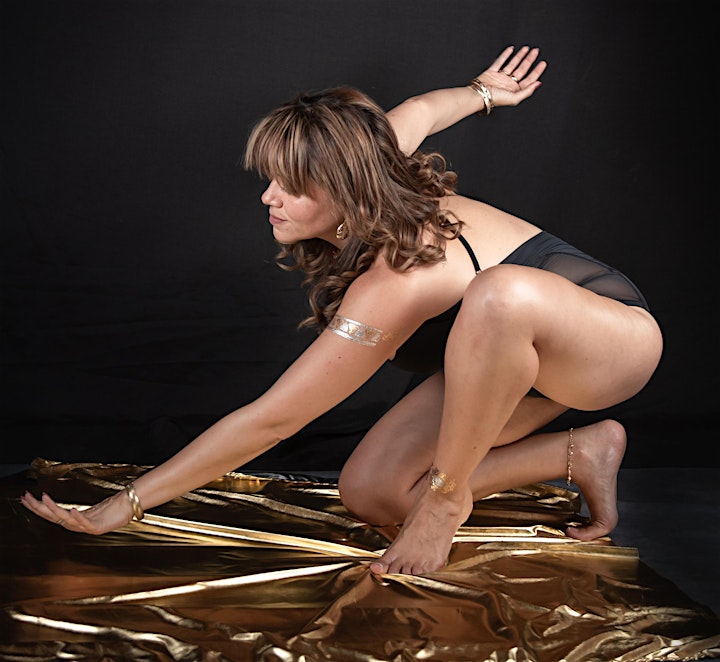 KarunaDera brings forth the ceremonial attributes of her ancestral heritage (Oaxaca) into a modern dance flow to heal body-mind-heart-soul. "The potency of the magick happens in the nonverbal. It is in the void and intersection of silence and stillness where miraculous LET GO and inner celebration bursts you open. If you simply allow your body to flow, you can easily find yourself or rather, lose your 'self' into the nothingness and the isness of all." Music can be that powerful of a medicine! So, let's dance together, as our ancestors did, to initiate our Soul Steady into bliss…
more
Time

(Saturday) 11:00 am - 12:30 pm
Location

Private Space (address provided to ticket holders)

Silverado Park, Long Beach, CA 90810