Cinema Sonica: a night of improvised music performed to silent short films
23jun7:30 pm10:30 pmCinema Sonica: a night of improvised music performed to silent short films3312 Lime Ave
Event Details

Cinema Sonica is one night of live, improvised music performed over local, silent, short films. The event is free and open to the public.

Cinema Sonica will feature films from local film makers, accompanied by a live score from various local musicians.

The event will begin at 7:30pm on Friday, June 23rd at SpaceTime Collaborative (3312 Lime Ave. Signal Hill, CA 90755). There will be an hour of short films and live music, followed by food, conversation, and an open jam session with supplementary projections and films.

The event is free and open to the public.

Are ages are welcome, but viewer discretion is advised for some of the film content including death and suicide. Content warnings will be marked in the program.

Street parking is available and additional parking is located across E 33rd St. in the Target and Chick-fil-A parking lot. Fask masks are recommended, but not mandatory.

Cinema Sonica is supported in part by the Arts Council for Long Beach and the City of Long Beach.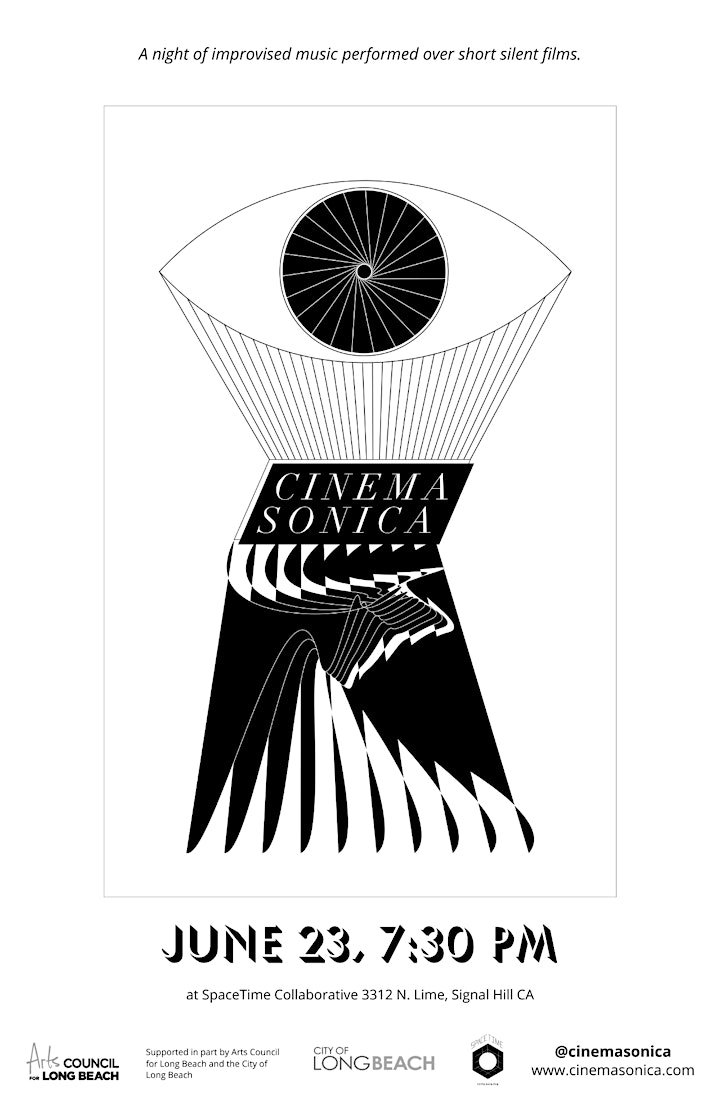 more
Time

(Friday) 7:30 pm - 10:30 pm
Location

3312 Lime Ave

3312 Lime Avenue, Signal Hill, CA 90755