Beachwood Beer Side Talks: The Power of Collaboration w/ Ambitious Ales
14jun6:00 pm8:00 pmBeachwood Beer Side Talks: The Power of Collaboration w/ Ambitious AlesBeachwood Brewing Downtown Long Beach
Event Details

An educational speaking event hosted by Beachwood Brewing that brings together people across the beer community.

Ambitious Ales joins Beachwood Brewing for an educational panel speaking event to discuss the impact of breweries collaborating, how it brings together community, learning experiences, and more.

Coinciding with the event, the two breweries are both releasing a West Coast IPA, Neighborhood Pals. The event ticket includes a 10 oz pour of each of the collaboration beers.

Help us celebrate LA Beer Week and independently-owned craft breweries strengthening the craft beer industry.

SPEAKERS

Beachwood Brewing – Julian Shrago, Brewmaster and Co-Owner

Beachwood Brewing – Gene Wagoner, Long Beach Head Brewer

Ambitious Ales – Garrett Carroll, Head Brewer and Co-Founder

Ambitious Ales – Jon Cuthbert, Lead Brewer & Co-Founder

TOPIC

"The Power of Collaboration" will cover the impact of brewery collaboration, how it brings the community together, process evolutions learned from one another, and more. Don't miss the chance to hear from these brewers what NOT to do!

"We've been enamored to see more independent craft breweries grow and find success over the past several years throughout Long Beach. Our friendly neighbors at Ambitious Ales are no exception, and we are flattered to brew a collaboration beer with them! Executing an almost identical WCIPA at both Beachwood and Ambitious allows us to bring each of our unique brewing processes to the table and provides an excellent learning opportunity for both parties. While many experienced brewers maintain techniques that they've found work well for them, collaborating with friends is a great way to find new insights and perspectives. I can't wait to try the beers side-by-side!" Long Beach Head Brewer, Gene Wagoner

WHERE

Beachwood Brewing Downtown Long Beach, 210 E 3rd St., Long Beach, CA 90802

WHEN

6:00 – 6:30 pm Mingle

6:30-7:30 pm Panel Speaking

Must RSVP

*********

"Beer Side Talks," which debuted in 2022, is an educational speaking event series hosted at one of Beachwood Brewing's Southern California locations, that brings together people across the beer community for lively, educational conversations on a range of beer and brewing-related topics. Beachwood plans to host these events quarterly throughout 2023.

For more, visit beachwoodbrewing.com and follow @beachwoodbrewing on Instagram.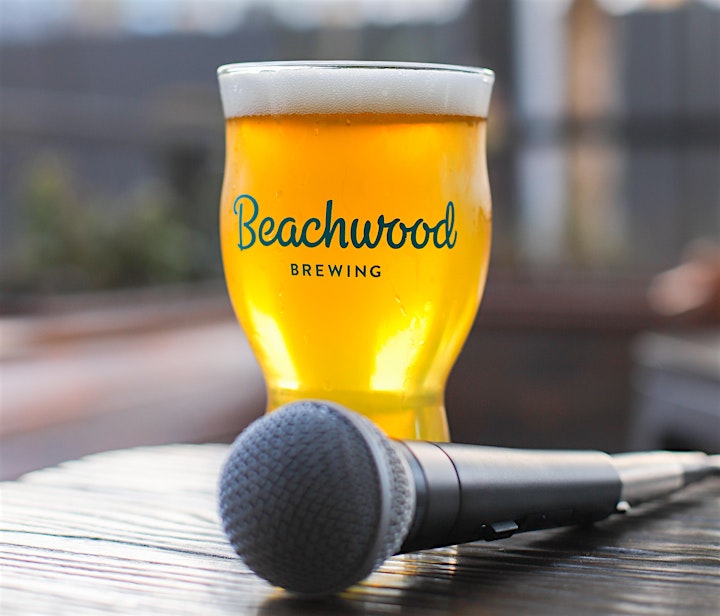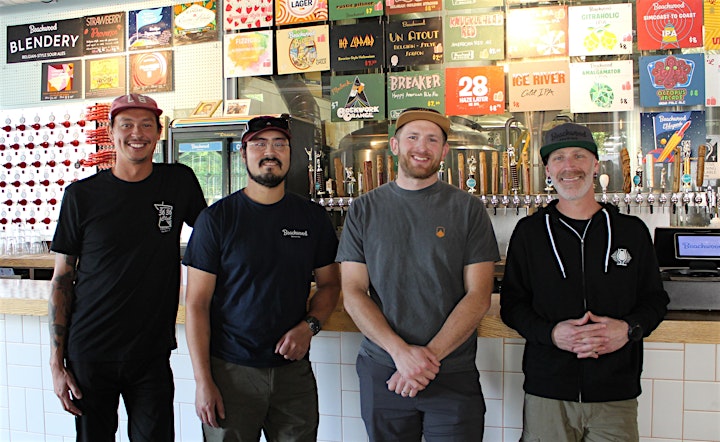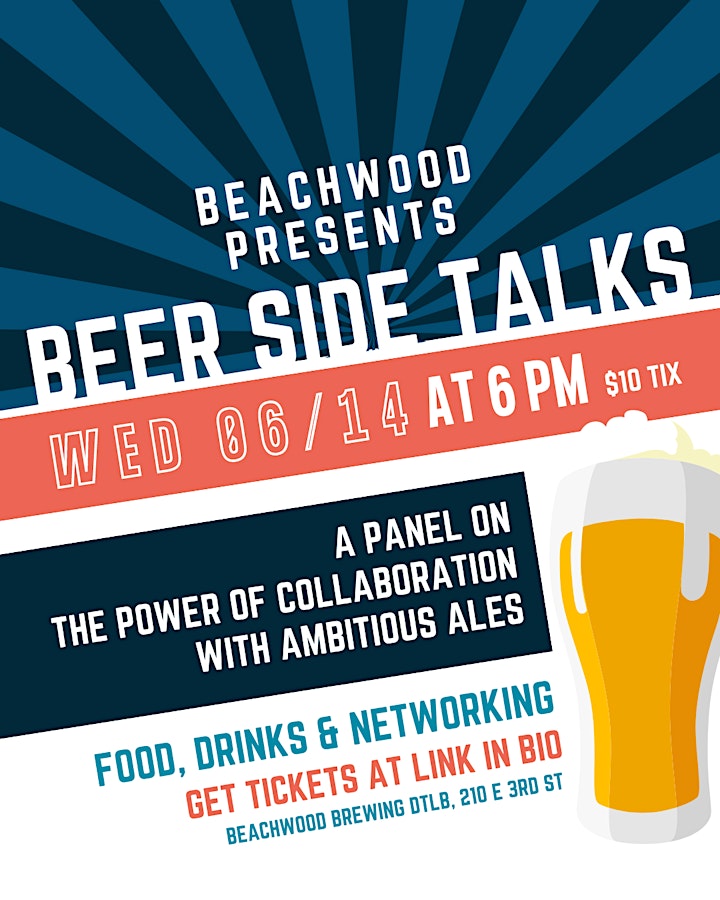 more
Time

(Wednesday) 6:00 pm - 8:00 pm
Location

Beachwood Brewing Downtown Long Beach

210 E 3rd St., Long Beach, CA 90802