Art Renzei & Long Beach Walls x Open Gallery Presents 'Currents' Group Show
16aug6:00 pm10:00 pmArt Renzei & Long Beach Walls x Open Gallery Presents 'Currents' Group ShowOpen Gallery
Event Details

Join us in celebrating art, culture, and community at Open Gallery during the Long Beach Walls and Art Renzei festival!

Join us in celebrating art, culture, and community at Open Gallery during the Long Beach Walls and Art Renzei festival. An exciting art exhibition curated by Steve Martinez, featuring exciting new artwork from local and global artists. The event will have limited edition prints, merch, music, and refreshments for guests to enjoy.

Here are the details:

Location: Open Gallery, 1738 E 7th St, Long Beach 90813

Date: 8/16/2023

'Currents' Group Show

Finding our flow & creating waves,

Flowing together & creating change,

Our currents take us new places & fill new spaces

List of artists featured:
ABCNT @abcnt
Alepsis @alepsis.h
Alex Solis @alexmdc
Balloonski @balloonski
Bodeck Luna @bodeckluna
Brendan Monroe @brendantheblob
Caratoes @caratoes
Crisselle @crissellem
Dave Van Patten @davevanpatten
GoopMassta @goopmassta
Grace @grace.thestreets
Gustavo Rimada @artt_de_gustavo
IMAGINE @imagine876
Jason Keam @jason_keam
Joon The Goon @joon_the_goon
Karina Vasquez @sleepy.day.dreams
Ken Flewellyn @kenflewellyn
Manuel Zamudio @raid_33
Mister Toledo @mister_toledo
Mr B Baby @mrbbaby
Nate Frizzell @natepaints
Nathan Smith @nathansmithart
Push @knowudont
Rabi @rabi__towing
Roshi @dirtyoldroshi
Sarah Jamison @sarahjanejamison
Sean Banister @seanbanister
Spenser Little @spenserlittleart
Steve Martinez @stevemartinezart
SUPERWAXX @superwaxx
Tidawhitney Lek @tidawhitney
Woes @woes

+ More
Parking: Limited free street parking is available. We highly recommend alternative modes of transportation: walking, biking, scootering, carpooling, and ride sharing as much as possible.
'Currents' Group Show open for viewing Wednesday, August 16th – Friday, September 8th
Times(Festival Week):
Wed 08.16 12- 10 PM | Opening Party 6-10pm
Thurs 08.17 12-7pm
Friday 08.18 12-7pm
Saturday 08.19 12-4pm | Popup at LBW Closing Party 6-10pm
Regular gallery hours after Week of Festival:
Sat 08.26 /Sun 08.27 2-5pm
Sat 09.02/Sun 09.03 2-5pm
Sat 09.09/Sun 09.10 2-5pm
Closing Reception Fri 09.15 from 6-10pm
Throughout the week, you'll have the chance to explore downtown Long Beach and discover stunning installations dispersed throughout the area. Witness the creative process firsthand as these mesmerizing murals come to life.
Don't forget to follow @artrenzei and @longbeach_walls on Instagram for live updates!
Thank you to our fantastic sponsors: Long Beach Convention & Visitors Bureau, City of Long Beach, The Port of Long Beach, Downtown Long Beach Alliance, Worldwide Walls, Monster Energy, XLarge, Long Beach Airport, Montana Cans, Dunn Edwards and many other community partners for helping make this festival possible.
See you there!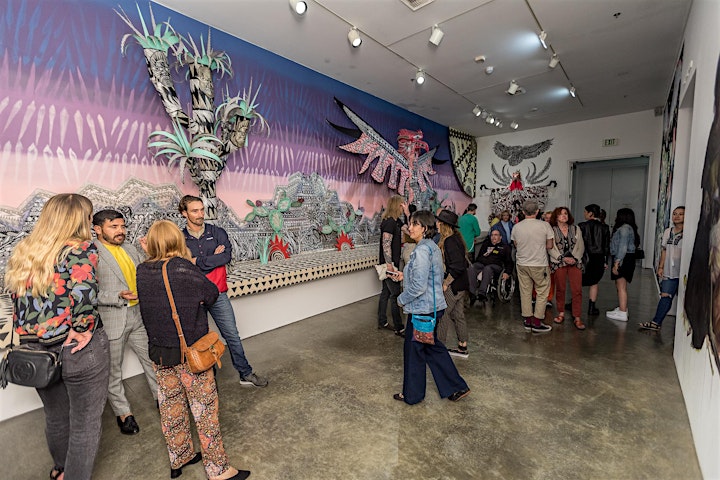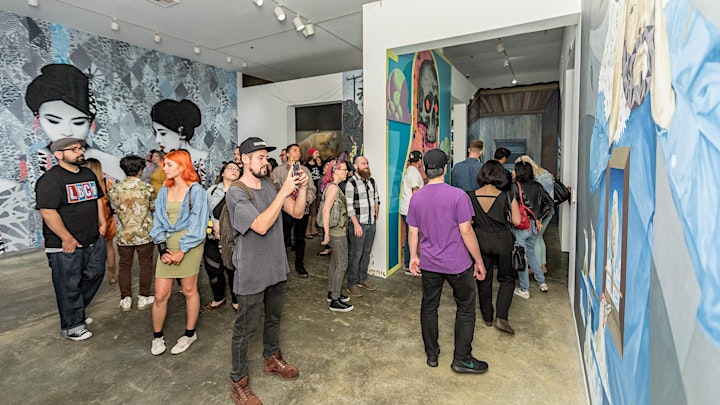 more
Time

(Wednesday) 6:00 pm - 10:00 pm
Location

Open Gallery

1738 E 7th St, Long Beach, CA 90813