2023 Long Beach Touch-A-Truck; Sun., May 7 | JustinRudd.com/truck
07may9:00 am1:00 pm2023 Long Beach Touch-A-Truck; Sun., May 7 | JustinRudd.com/truckGranada Ave. beachfront parking lot
Event Details

Kids and adults can explore about 100 awesome vehicles, with boarding opportunities on most vehicles. Food trucks, too.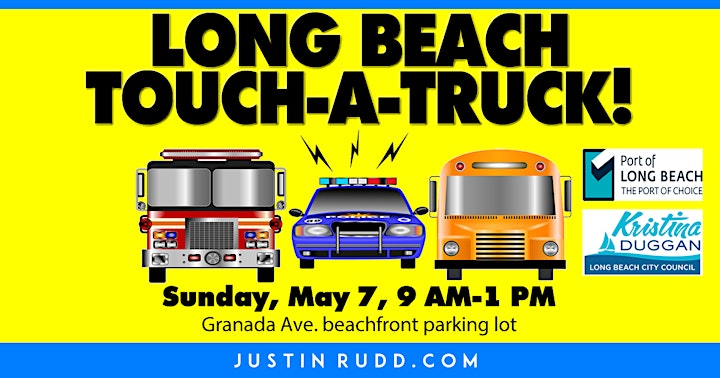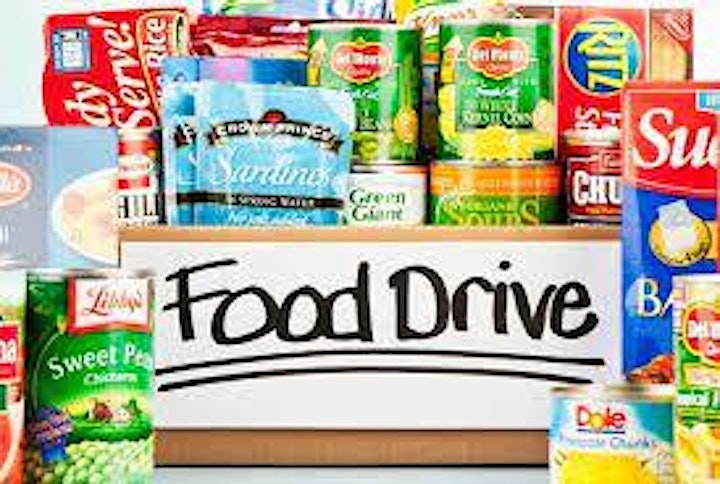 Pre-registration required: About 100 vehicles expected to be on display for free, annual "Long Beach Touch-A-Truck" interactive event.  
The free event is co-sponsored by Christie Peck, Councilwoman Kristina Duggan, Port of Long Beach, Justin Rudd's nonprofit Community Action Team (CAT), EDCO, and American Integrated Services.
NOTE: Every human will need to be pre-registered, regardless of age, since a liability waiver is required for each attendee.  If under age 1, then input age as "1".  There are no printed tickets. Pre-registrants will have their names on the list at the check-in tents next to the Granada Ave. boat launch ramp when they arrive.  They can pick up their boarding pass wristbands there. 
In lieu of an entry fee, PLEASE BRING gently-used kids books; canned tuna, breakfast cereal, oatmeal, mac n cheese, and/or peanut butter to the sign-in tent when you arrive, and we'll be donating those items to Long Beach food banks and Riley's Red Wagon Book Swap.
We suggest parking along Second Street in a public parking lot and then walking three blocks south to the event.  Or, bike/walk or take a cab/Uber.  
Event website:  www.JustinRudd.com/truck 
GET UPDATES on this event: www.JustinRudd.com/newsletter
Facebook: www.facebook.com/LongBeachTouchATruck
 Contact: Justin@JustinRudd.com  
Hashtag: #LongBeachTouchATruck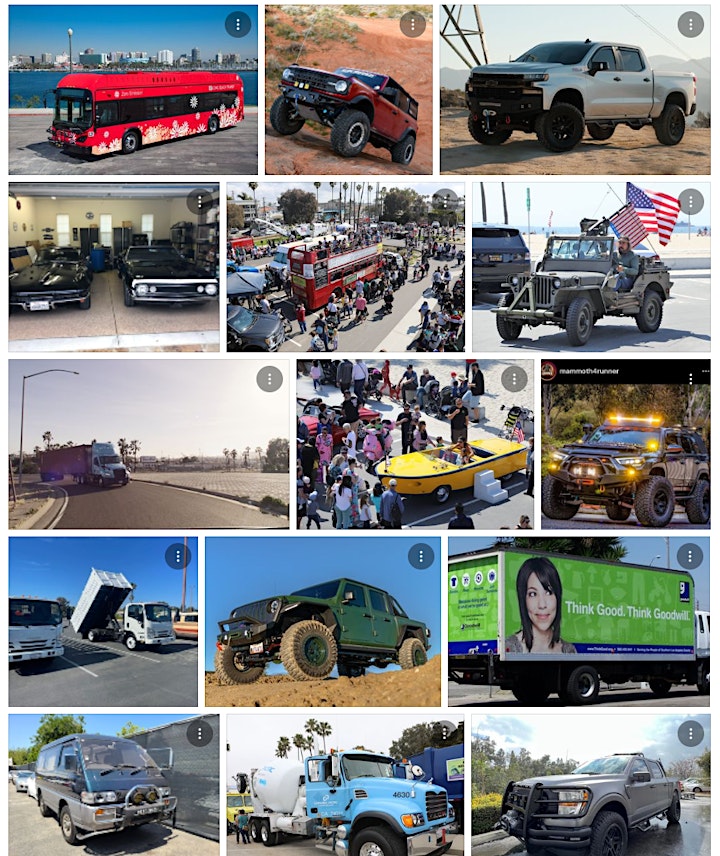 more
Time

(Sunday) 9:00 am - 1:00 pm
Location

Granada Ave. beachfront parking lot

1 Granada Ave., Long Beach, CA 90803